First real blog post. Just spreading the word.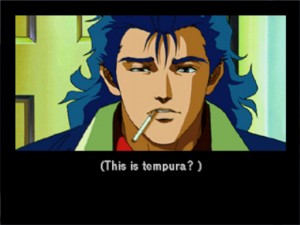 The Policenauts Translation Patch is out. Grab it while it's still hot. You'll still need a working copy of the PlayStation version.

If you don't know, Policenauts is a sci-fi adventure game by Hideo Kojima, who is well known for the Metal Gear series, Snatcher, Boktai and probably also Zone of the Enders, (the Phantoma is based off the Goddard used in Policenauts) which still never got a third entry. Policenauts is an extension of Snatcher's gameplay, using a point-and-click interface and streamlined commands. Unlike Snatcher, you can use a mouse to aim anywhere on the screen during shooting scenes, unlike the 3×3 grid used in Snatcher. And like all of Kojima's games, Policenauts is very heavily story-driven.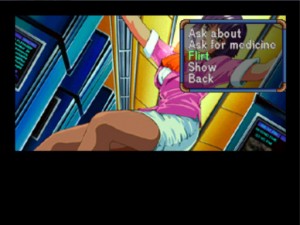 And like all of Kojima's games, you can do this.

Hey guys, you know what's funny, these people they go to sleep, they think everything's fine, everything's good.
They wake up the next day and they're on fire.
あ。